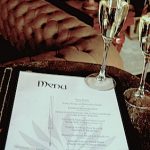 You want to say good by to 2019 and start the New…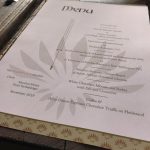 Our menu is based on local products and passionate cooking. The idea…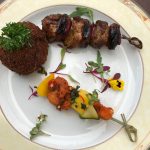 People love tapas because they allow them to have a variety of…
From a cheese lover's perspective 10 years ago South Africa has been…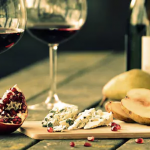 Our cheese & wine pairing is based on our cheese tasting: We…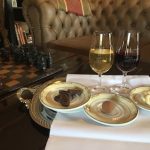 Chocolate and wine are two of life's greatest pleasures. We have selected…
The Injabulo Tea Garden opens on weekends and public holidays, 9:00 until sunset.
We offer a range of European specialties based on traditional recipes. Amongst other we bake Aargauer Rüeblitorte (a special carrot cake from the Swiss canton Aargau), German Baked Cheese Cake, Nussecken (nut wedges), Sunken Apple Cake, Tuorta Da Nusch (Engadin Nut Pie), and Sachertorte (a famous chocolate cake from Vienna).
So there is always a variety for the sweet tooth to enjoy with a cup of coffee or tea in a unique environment.
For those with a palate on the savoury side we offer ever rotating a limited menu of traditional European bistro servings such as Tarte Flambee, Quiche Lorraine, Appenzeller Toast, Bruschetta, Escargot a la mode de Chablis, Tortilla Espanola, Mzansi adapted Piccata Milanese, …
Last not least the experience of a cheese tastings or cheese and wine pairing. In the composition we follow the principles of a classic French cheese platter and we proudly serve only South African award-winning artisanal cheeses.
Celebrate Romance
The way to a man's heart is through his stomach: and to a lady's?
You consider to propose in a unique environment? Or you ask about a special way to celebrate your anniversary?
Think about a place that breathes romance. Where you get served an exquisite 7-course gourmet dinner and enjoy a fine bottle of wine. Then add a night in pure luxury and wake up to the sounds of nature and celebrate the new day and a new beginning with a champagne breakfast.
You want to add an exclusive game drive?
Give us a call to arrange for that once in a lifetime event.
Themed Events
We will host special events like
Absinth evenings in the style of the twenties
Gatsby Nights with fine dining
Pinotage Day
…
Corporate (and other) Functions
For intimate corporate functions call +27 82 904 5648
We can seat 16 – 24 people and you can book the whole restaurant for a night. We also can make arrangements for lunch or high tea.