People love tapas because they allow them to have a variety of food items with their wines and beverages. So tapas is more a way of serving than a special dish in Spanish cuisine.
We at INJABULO Restaurant take it to another level using the tapas style to allow tastings of culinary arts with an African touch – CulinAfriTapas.
We offer ever changing – depending on season, availability of delicate ingredients and the discretion of our chefs – sets of 4 respectively 6 culinary items at a cost of R 215.– / 295.– respectively per person, including a glass of wine from our Waterkloof Estate range.
We will regularly host CulinAfriTapas Matinees on Saturdays, Sundays and Public Holidays mornings 10:30 – 14:00.
With live music a cover charge will apply – check for the day you intend to book.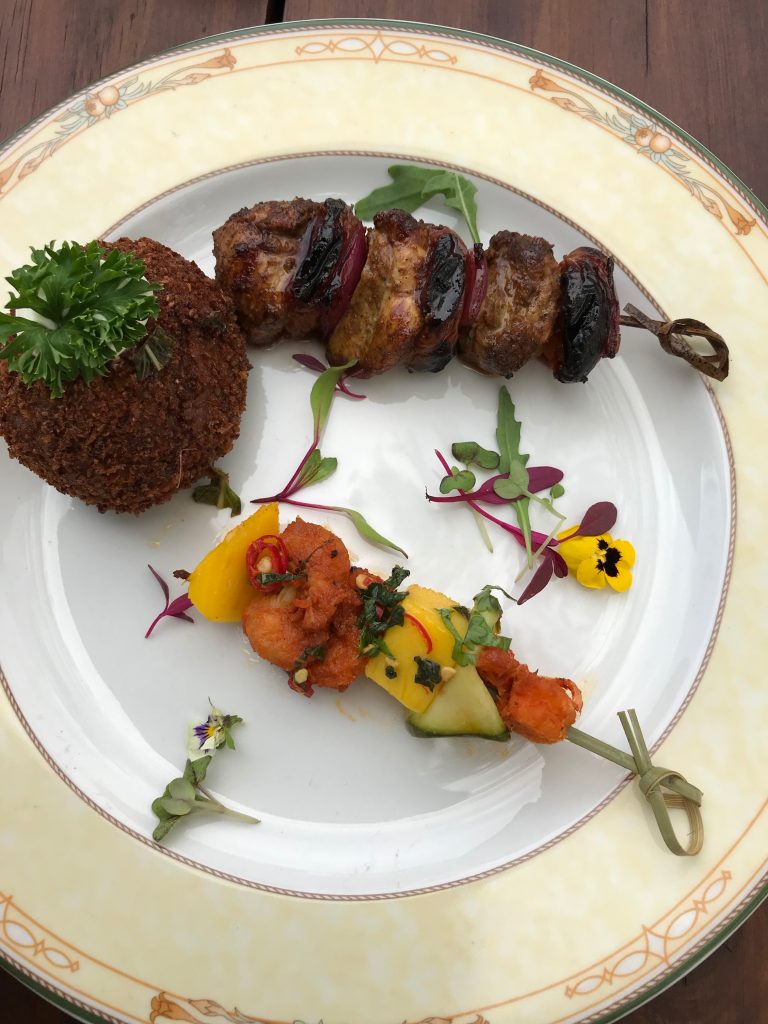 Book Now